Bernie Sanders announced in the first Democratic debate, "In my view, what we need to do is… make every public college and university in this country tuition free."
Sanders's gusto, however, has been met with commensurate acrimony from Republican – and even some Democratic – lawmakers. Opponents argue that eliminating college tuition would allow more underprepared students to be admitted to college and hence reduce graduation rates. Even presumptive Democratic presidential nominee Hillary Clinton does not agree with Sanders , instead endorsing a plan that fully subsidizes two-year community colleges.
Unfortunately the candidates are focusing on the wrong end of the educational spectrum. As Nicholas Kristof wrote in a recent New York Times editorial "If we want to get kids in universities, we should invest in preschools."

So how does investing in preschool help kids, a decade and a half later, get into college?
As Nobel Prize-winning economist James Heckman points out, differences in standardized tests across students begin in kindergarten, after preschooling is completed. These differences are magnified over the years so that students exposed to early childhood education score higher on their SATs and ACTs than those who are not.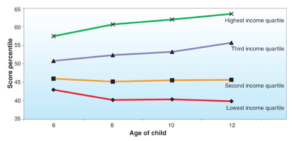 According to Heckman's research, making preschool available to all would significantly close the gap.
Higher test scores aren't the only benefit to early childhood education, however. Heckman also finds a connection between preschool and better health metrics, lower unemployment rates, higher wages, lower crime rates and happier marriages.
Some of these benefits, like increased employment and lower crime rates, positively affect other members in society. Therefore, investing in early education not only is beneficial for the recipients, but for the investors (i.e. taxpayers) themselves. The Council of Economic Advisors estimated, in late 2014, that every $1 spent on early education would yield an expected societal payout of $8.60. To use Heckman's terminology, investing in early education is both fair and efficient.
Heckman isn't the only preeminent thinker to endorse preschool education. Jerome Bruner, who passed away on June 5 at the age of 100, was the architect of many of the programs and teaching styles used in schools today. In the mid-1960s, he co-founded Head Start, the federal government's early education program, which, according to Heckman, has been a quality investment.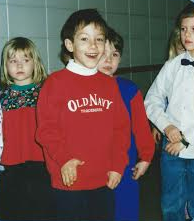 One of Bruner's most memorable insights is that any subject and idea can be taught to a child from an early age. In his landmark 1960 book, The Process of Education, Bruner writes, "We begin with the hypothesis that any subject can be taught effectively in some intellectually honest form to any child at any stage of development." Thus, if we want our children to be thoughtful, upstanding citizens, it's important that their education begin early.
I find that humans always have the potential to change their life outcomes, especially through education, though it becomes more difficult with age. How expensive is it, then, to alter the life outcome of an individual through education as she grows older? In 2014, the average annual tuition (before governmental subsidies) of public preschools was $8,809. For college, however, the price tag is much higher, a whopping $29,000 per year.
It costs significantly more money to affect life outcomes the older we become. If all the above evidence for early education is lost on legislators, perhaps they will agree on this: prevention is significantly cheaper than remediation.