Year after year voters affirm that the economy is the issue that matters most to them. One particularly contentious topic is the minimum wage. Liberals argue that it's too low to lift full-time workers above the poverty line. Conservatives, however, point out that increasing the minimum wage would hurt more people than it would help, as companies lay off workers and raise prices in response to escalating costs.
But would the benefits of higher wages outweigh the costs of increased employment? Economists are uncertain of the answer, as a recent survey suggests, which is likely why there is so much disagreement on the issue among the general public.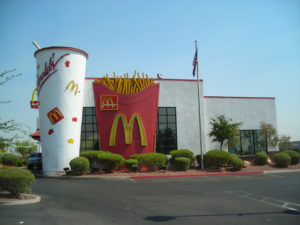 Unemployment isn't the only concern among voters, however. Many think it is unjust to give teenagers and young adults, the primary beneficiaries of an bump in minimum wage, an unwarranted pay day. In other words, there is some characteristic about minimum wage workers that gives pause to raising the minimum wage.
Who is the typical minimum wage worker anyway? According to data from the Bureau of Labor Statistics, the typical minimum wage worker is more likely to be young than old. He or she is probably less educated, in most cases earning a high school diploma or less. He or she is actually more likely to be a she. The typical minimum wage worker is employed in food preparation or sales industries and almost always works in the private sector.
Through the 1990s, minimum wage was compensation reserved primarily for teenagers or those without a high school diploma. In fact, almost half of all minimum wage workers in 1995 were still in high school or never graduated high school. Yet recent data suggests this is no longer true. Now only a fifth of minimum wage workers are teenagers, and this figure is shrinking annually.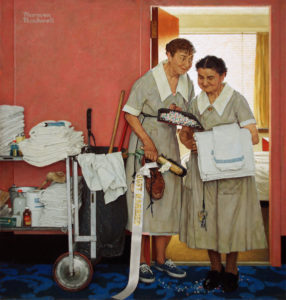 Minimum wage jobs are typically short-term positions, but that is changing. Since 1996, the probability that minimum wage workers will still be earning the minimum wage a year later increased by 65%. Nevertheless, minimum wage positions are still a revolving door in society, as nearly two-thirds of minimum wage earners work for a higher wage a year later.
Who the minimum wage earners are matters, but not for the reason people think. Some use characteristics of minimum wage earners to apply what I call "The Purge logic," which is named after the recent string of successful films under that title. The Purge logic argues that it's okay if a segment of the population is adversely affected by a law or policy as long as they constitute a small minority. Several writers have applied The Purge logic to minimum wage, suggesting that, because minimum wage workers constitute such a low percentage of all workers, it's an issue that doesn't need to be tended to.
The Purge logic can be awfully harmful. The number of minimum wage workers is proportionally small, but absolutely large (2 to 3 million employees). The Purge logic essentially deligitmizes their claim relative to other workers and effectively curtails further discussion. Yet, politicians from both sides of the aisle want to limit the number of people earning the federal minimum wage.
Knowing who are the minimum wage workers matters because it helps us create policies that are just. Minnesota lawmakers understand that small businesses employ many minimum wage workers. Hence, in 2014 legislators passed new laws governing minimum wage earners at small businesses. Minnesota's minimum wage for small employers is now $7.25 an hour, a step down from that of big businesses ($9.00 an hour). In addition, Minnesota created a "Youth Wage" of $7.25 for all employees under 20.
It's too simple and abstract to say that raising the minimum wage is a good idea only if the benefit to those lifted out of poverty exceeds the costs to those who lose their job. As we learn more about who the minimum wage workers are and why they are working for minimum wage, we will be able to write effective policy to lift workers out of minimum wage jobs and spur wage growth.