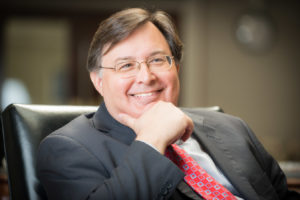 Dr. Louis Johnston teaches macroeconomics, economic history, and economic growth at the College of Saint Benedict and Saint John's University. His research interests include the evolution of Minnesota's economy.
He writes a column called "Macro, Micro, Minnesota" for MinnPost.com as well as his own blog at louisjohnston.com. From 2004 to 2011, Dr. Johnston was a regular guest on MPR's Midday program with Gary Eichten. He appears regularly on WCCO Radio's News and Views with Roshini Rajkumar.
Dr. Johnston earned his B.S. in economics at the University of Minnesota (1983) and his M.A. (1987) and Ph.D. (1990) in economics at the University of California, Berkeley. He was special contributor to the 4th and 5theditions of Principles of Economics by Robert H. Frank and Ben S. Bernanke (McGraw-Hill / Irwin, 2009, 2012), with responsibility for developing and writing all of the macroeconomics chapters.